YOUR PARTNER TO ACHIEVE SALES EXCELLENCE
—
GrowthPoint provides B2B industry insights and real-world marketing and sales expertise to help you drive winning sales behaviors.
We understand the challenges of creating consistent results from multi-channel sales teams. GrowthPoint offers sales enablement and sales automation tools to help you elevate skills across all your sales channels to accelerate and deliver results.
Our sales consulting services are dedicated to helping you generate sales results. Period.
We help develop a go-to-market roadmap that aligns sales and marketing team efforts into one set of goals, activities, and KPIs.
We provide sales tools and services to elevate sales practices across all channels to best-in-class performance levels.
We offer sales leadership insight, tools, and services to support data-driven decisions on marketing and sales activities and practices.
GO-TO-MARKET ROADMAP
—
Strategy. Structure. Processes. Best Practices.
Win-Win Marketing & Sales Alignment
We help you bring sales and marketing together to create a joint framework that supports agreement on strategies, goals, activities, practices, and most importantly – common KPIs.
The real disconnect is typically a lack of mutual agreement on processes and metrics at a key point where their objectives overlap: leads. A fully aligned marketing-sales joint execution strategy is crucial to the success for almost every business.
We work with clients to eliminate this familiar finger-pointing and create a winning framework that fuels growth and success.
Sales Tools & Services that Drive Results
We offer services that deliver a customized environment for accelerating sales success by converting leads into opportunities across the full scope of direct and channel sales environments.
The truth is, not every salesperson and sales manager has the same experience, skills sets, or product knowledge as your top-performers. To elevate performance across all sales channels, we offer services and tools to give the entire sales team a competitive leg up.
Our suite of services and tools supports all your go-to-market sales channels – direct, distributor, and manufacturer representative.
CUSTOMIZABLE SALES TOOLS
—
CampaignLaunch
---
A workflow solution for optimizing sales channel enablement for new products. Campaign Launch: a cascading process framework enables you to quickly equip your sales team with the context, content and collateral they need to proactively engage customers.
Systematically train your entire sales channel and set target accounts with repeatable workflows.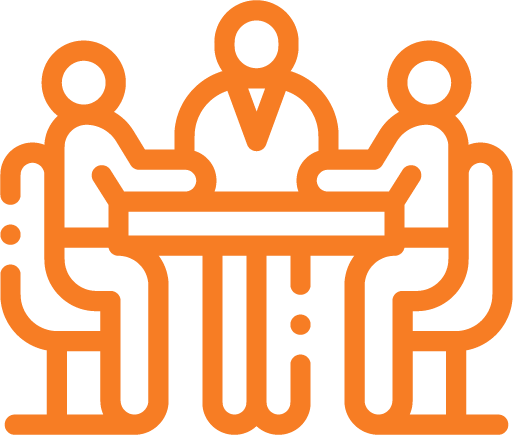 Lunch&Learn
---
Re-imagine Sales-Hosted Lunch & Learn Events!
Help your sales team efficiently & effectively elevate customer relationships and uncover new sales opportunities.
A sales-hosted local event, off-site or virtual customer meeting for invited guests deliver high-value, educational content on a topic that speaks to the needs of your customers, generates interest for your solutions and helps jump-start conversation.
SolutionPitch
---
Enable every direct and channel sales rep to elevate their customer and prospect responsiveness by supercharging one of the most common technologies used every day: email.
Our Solution Pitch app allows sales to proactively deliver product pitches and collateral to prospects.
Our goal is your goal —
We want to help you elevate sales success across all your go-to-market channels.

Bruce Hammond, Founder/President, GrowthPoint